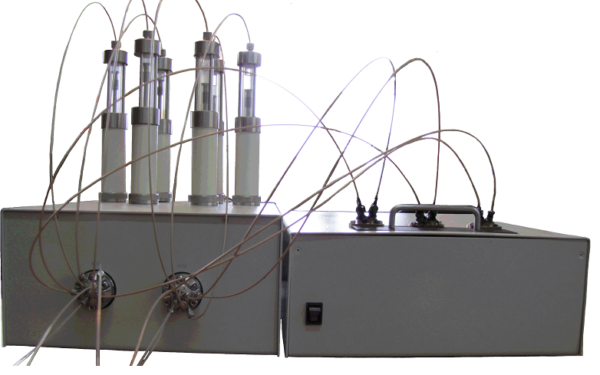 TRIRADIAL LUMINOMETER WITH AN AUTOMATED FEED OF REAGENTS
The luminometer allows measuring chemiluminescence on three channels simultaneously in real time with the possibility of recording, with the display of information about the reaction in digital and graphical form. An automated chemical feed system is used for simultaneous feeding. The obtained data are stored in an electronic database with the subsequent possibility of comparing them with each other and printing.
Includes the following units:
1. chemical feed system
2. unit for loading the samples to be analysed
3. recording and control unit
4. special software.